Information for schools
Who are we?
The Revolution Tour is a national charity dedicated to promoting positive change in young people.
We partner with schools in educating students, and work to empower them to stand against bullying through an interactive and lively presentation of music, dance and inspiring life stories.
What do we do?
Our schools presentations work best in a dedicated assembly or session for a year group or more, lasting 30-60 minutes. The presentation contains live music, dance and inspirational messages of hope, empowerment and positive change, delivered by our creative artists and youth communicators.
We then love to invite all the students we meet to one of our Night Shows, which run in conjunction to the Schools Presentations on evenings throughout the week.
Learning Outcomes
- Students will be taught on respecting others, regardless of race, gender, looks etc
- Students will come away with an increased sense of self value
- Students will be taught on and encouraged to make positive life choices
- Students will be encouraged to communicate and relate to each other in positive ways over all forms of communication including social media
- Our team and artists present strong and positive role models for students to look up to
How much is it?
The Revolution Tour is completely FREE for your school!
We believe in the impact that The Revolution Tour is able to bring to your school and students so want to offer it to as many schools as possible.
We are also able to provide all our own sound equipment, all we need is a hall, a projector and students!
To make an enquiry or booking,
click here.
Reviews and Endorsements:
"It has been great to have The Revolution Tour back again this year to kick off Anti-bullying week for us. The students and staff enjoyed the amazing music, were made to think on a deeper level about why bullying happens, what to do about it and took away some great nuggets of wisdom to use in their life. The team were great role models for our students."
Mrs Ratnayake, School Chaplain, Bishop Wand Church of England School

"We really enjoyed welcoming back the Revolution Tour during Anti-Bullying Week this year, and would highly recommend them. The students really benefitted from the positive message which was relayed in a fun, interactive way. Thank you!"
Alistair Green, Assistant Head, Jubilee High School​

"The Revolution Tour was fantastic! Students were so engaged with the inspirational performances of the team, and embraced the messages of tolerance and respect they delivered. We love having the Revolution Tour visit and look forward to 2017!"
Stephen Burns, Deputy Head, The Green School
Previous school partners:
Surrey
Thamesmead: 2014

Jubilee High: 2013, 2014, 2015, 2016

Heathside School: 2013

Fullbrook School: 2013, 2015, 2016

Salesians: 2013
Esher High: 2014
​The Bishop Wand School: 2015, 2016
​Matthew Arnold School: 2016

​West London
Green School for Girls: 2013, 2014, 2015, 2016
Chiswick School: 2014, 2015
Brentside High School: 2013
Twyford High School: 2014
Kingsley Academy: 2014, 2013
Christ's School: 2015, 2016
Elthorne High School: 2015
Richmond Park Academy: 2016
Newport
Bassaleg School: 2016
The Revolution Tour is run by Revolution Youth, the youth ministry of Equippers Church UK
​For more information, check out
www.equippers.co.uk
Powered by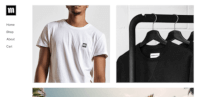 Create your own unique website with customizable templates.